Update: We have started selling on Envato again.
This option applies to users who have already purchased their Vendrify theme from ThemeForest and need to have the license validated via the EDD platform as well.
Below are some of the steps required to be followed in order to achieve this:
1. Head over to the main site astoundify.com in your browser and click on the login link.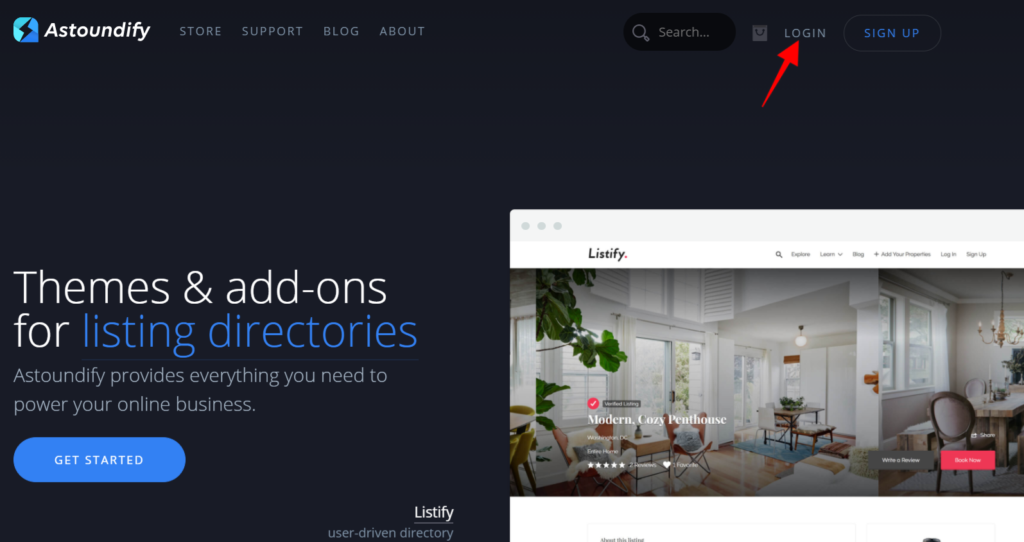 2. Once you have logged in, please go to the account and click on the Vendrify Migrate link.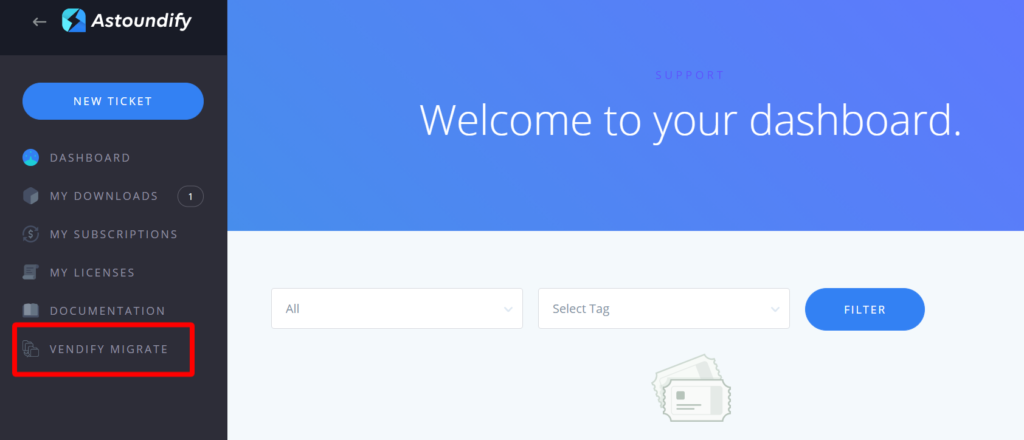 3. Next, enter your Envato license key and click on the submit button to proceed.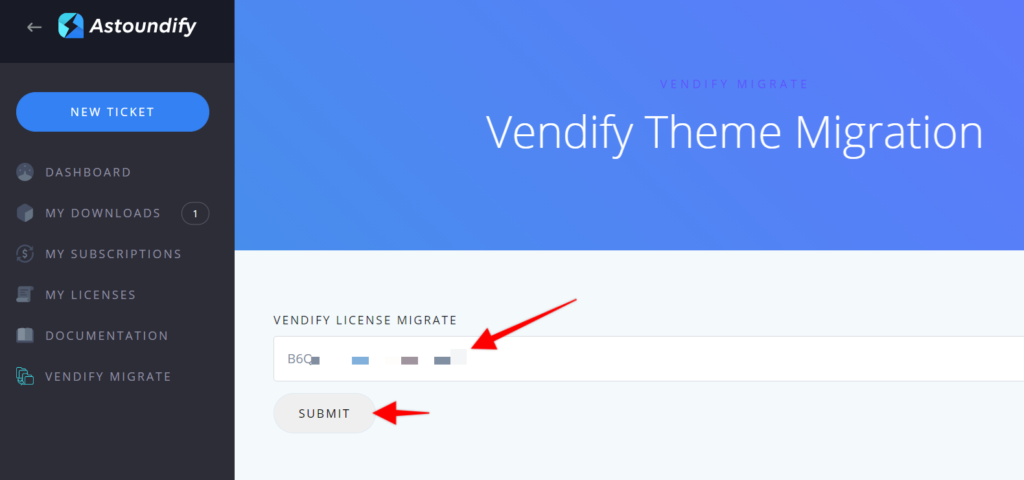 4. Upon clicking the submit button your license will be migrated to astoundify.com [which is our EDD format] and a new license will be generated.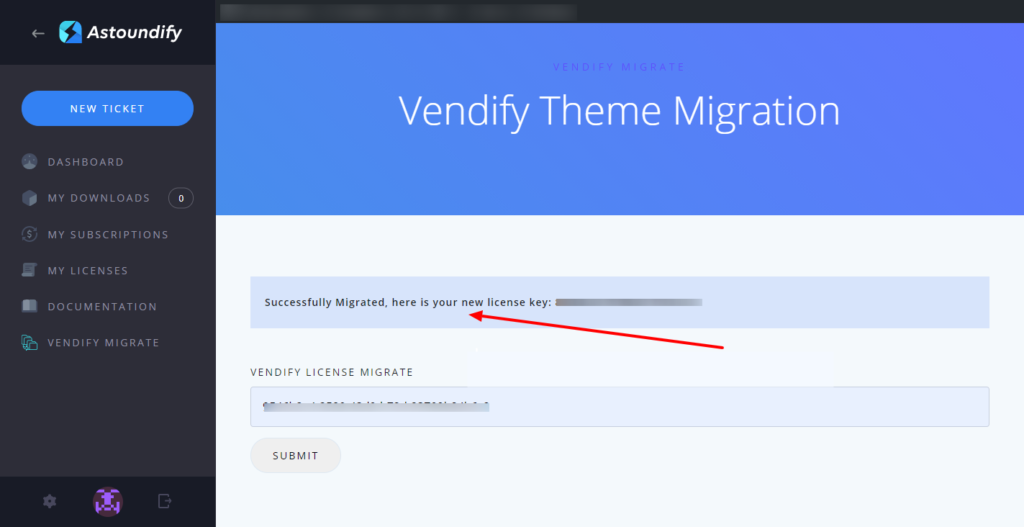 5. To verify the new license information, please check on the My License link in the left menu, then you will have the new license information.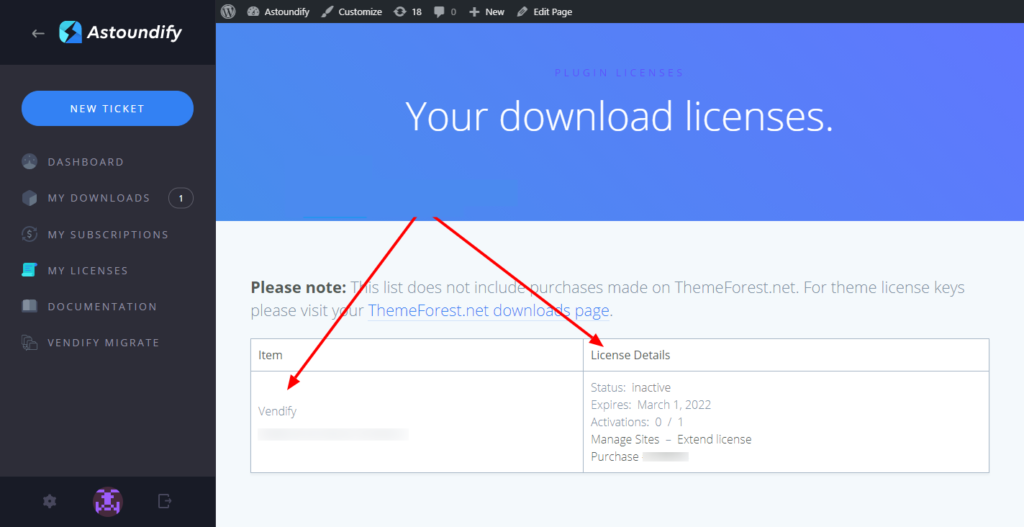 That's it! You should be able to work with the new license on your Vendrify site comfortably.