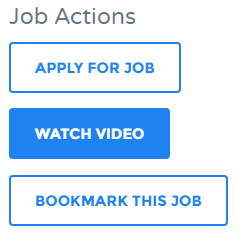 Overview
Widget Area: Job or Resume
Intended Purpose: Output job or resume apply button, videos, bookmarks, and any other actionable items.
NOTE: Bookmarks feature is available using the Bookmarks plugin.
Settings
Title
Add the title of the widget you want displayed on the front end.
Tip: Assign Testimonials to Categories
In order for Testimonials to appear in the slider, you must first assign them to a Testimonial Category named Individual. This category name must be exact and should not be translated.