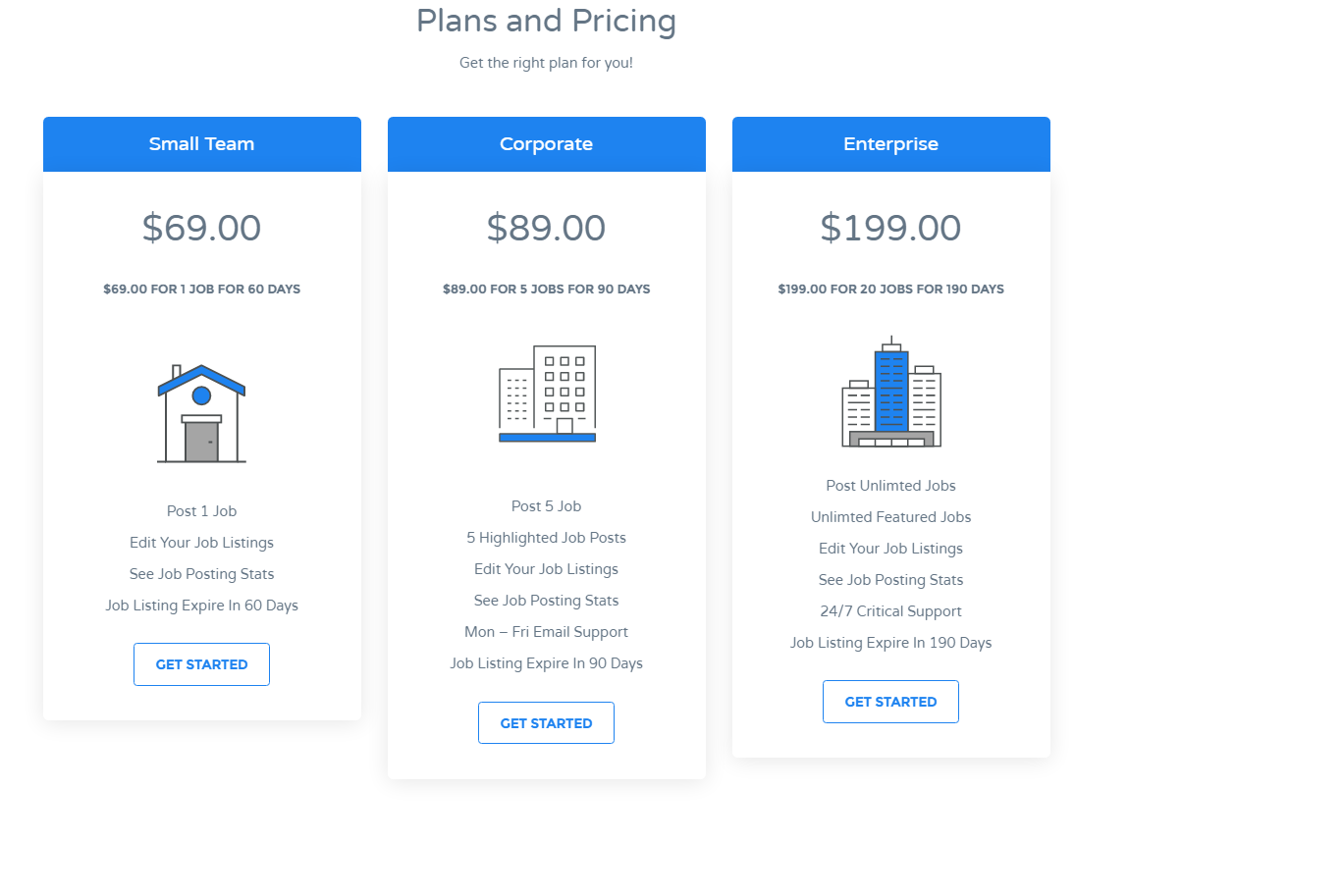 Overview
Widget area: Homepage
Intended purpose: Output the job packages or resume packages created using the WP Job Manager – WC Paid Listings plugin.
Settings
Title: The title of the widget you want displayed on the front end.
Package Type: Option to display either the job listing packages or the resume listing packages.
Title Background Color: Select the background color of the Packages Title
Description: Short text to explain what the packages are for. Displayed on the front end between the title and the packages.