Jobify allows included job and resume widgets to have their output restricted based on the current user's current subscription level. This is very useful for monetizing your website as it allows you to charge users to see specific job or resume details, or prevent application submissions.
Once Restrict Content Pro is activated and subscription levels are added you will see the following on custom widgets: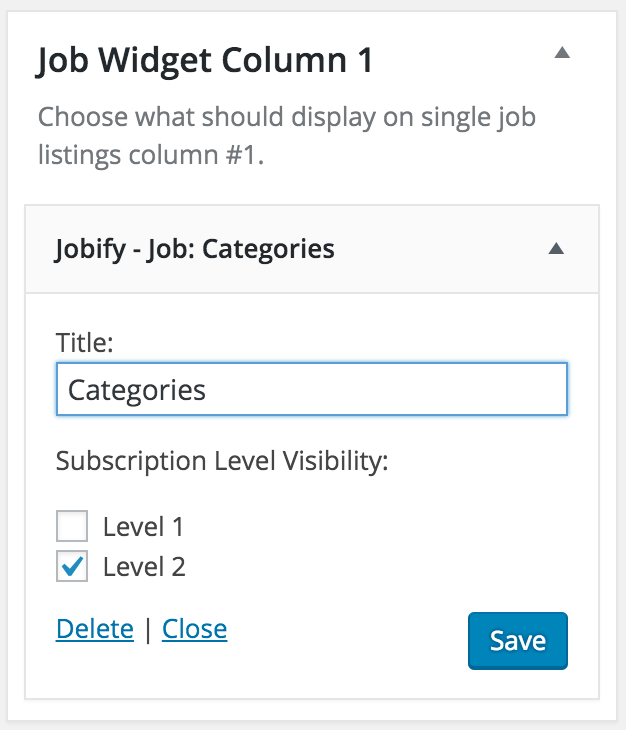 Simply check the subscription levels you want the widget to be visible with. If the current user is not subscribed to that level they will be shown the Premium Content message set inside of the Restrict Content Pro settings panel.