With Landify you can customize the appearance of your Blog Page with different options, available in the customizer. These options customize the main blog of your website, however, each page beside the main page can be changed individually by a specific template.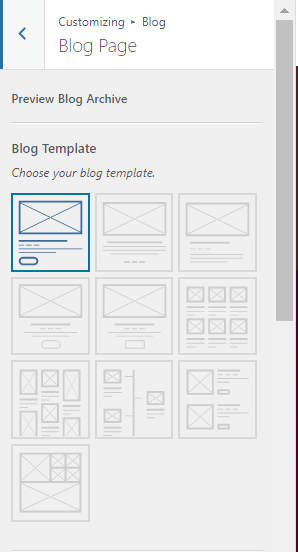 To find these blog templates,
Go to your WordPress Admin Panel
Click Appearance on the Dashboard
Click Customize
Navigate Blog > Blog Page
Blog Templates
Templates specify your blog appearance. There are variant templates to select:
Default Template
Template 1
Template 2
Template 3
Template 4
Grid
Masonry
Timeline
Land
Tiles
Blog Sidebar Position
The blog sidebar can be displayed in seven positions.
No Sidebar
Primary Sidebar on Right
Primary Sidebar on Left
Left Left Sidebar
Right Right Sidebar
Left Right Sidebar
Right Left Sidebar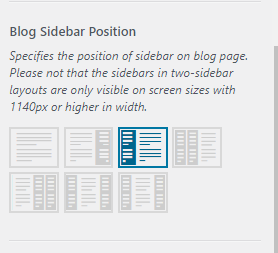 Blog Sidebar Style
There are three available styles for the sidebar on the blog page:

Normal/Simple
Boardered Sidebar
Overlap Background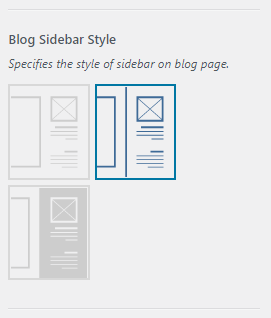 Additional Options
Display Featured Media:- Enable it to display featured media on blog archive page.
Add a Custom Max Width:- This is used to specifies the maximum width of website. (Default Site Max Width,1000 Pixels, 1200 Pixels, 1400 Pixels, 1600 Pixels, 1900 Pixels)         
Auto Mask Featured Image:- By enabling this option, the featured images in blog list which are above 800 pixels in height will be automatically masked.(Max height is 800 pixels)
Display post info, post date, post author and categories:- These options are enabled to show the post info, date, category and author.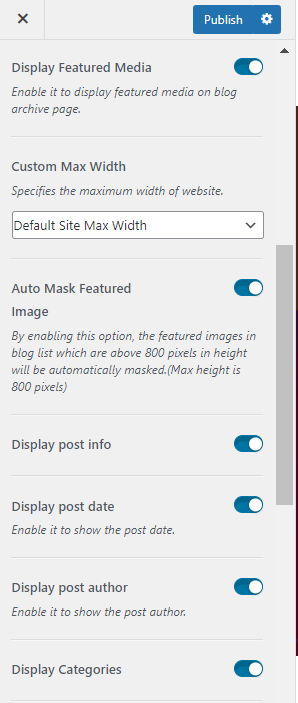 Blog Content Length
This option allows you to set whether to display a summary or full content for each post on the blog page on your website. In addition, you may also choose to leave it to none in case you want to hide your blog content.
If you choose to display the summary, there is an option to set the character length of your summary.