Themes provide the user everything they need when it comes to customizing a website and gladly, in WordPress, free themes that come with Demo Content are plenty.
Tip: Before importing the demo content, you need to ensure that you have installed all the required plugins on your site.
Having confirmed this,
Head over to WordPress Dashboard > Landify Pro > Demo Importer in the left section of your WordPress panel.
With the Landify theme, you can import theme layouts separately like Business, Rentals, and Single pages. Thus, choose the needed pages and press the Import button in order to import the demo content to your site.
You may also opt to preview the layouts before importing the theme as well.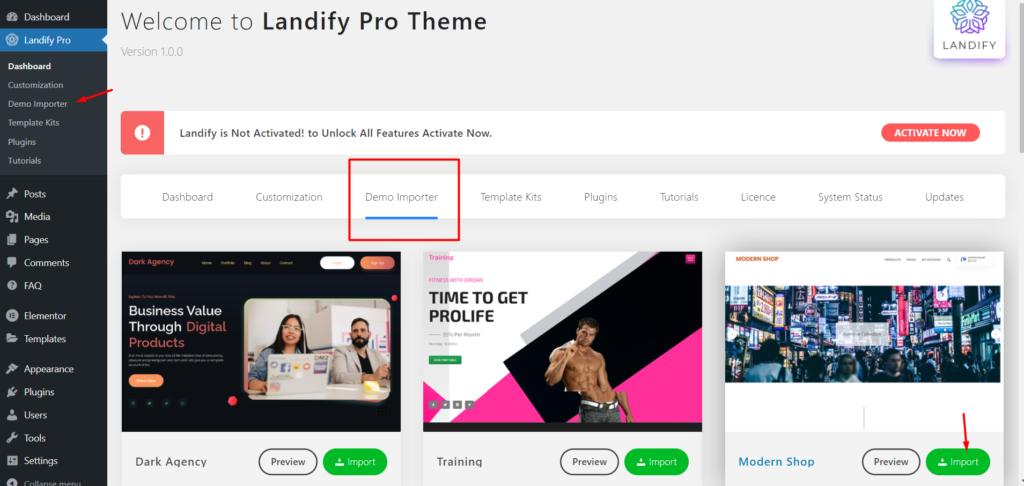 After clicking the import button the theme will load the plugins required for that layout to work well. If they are not yet installed it will prompt you to install the required plugins of the layout in a popup as shown: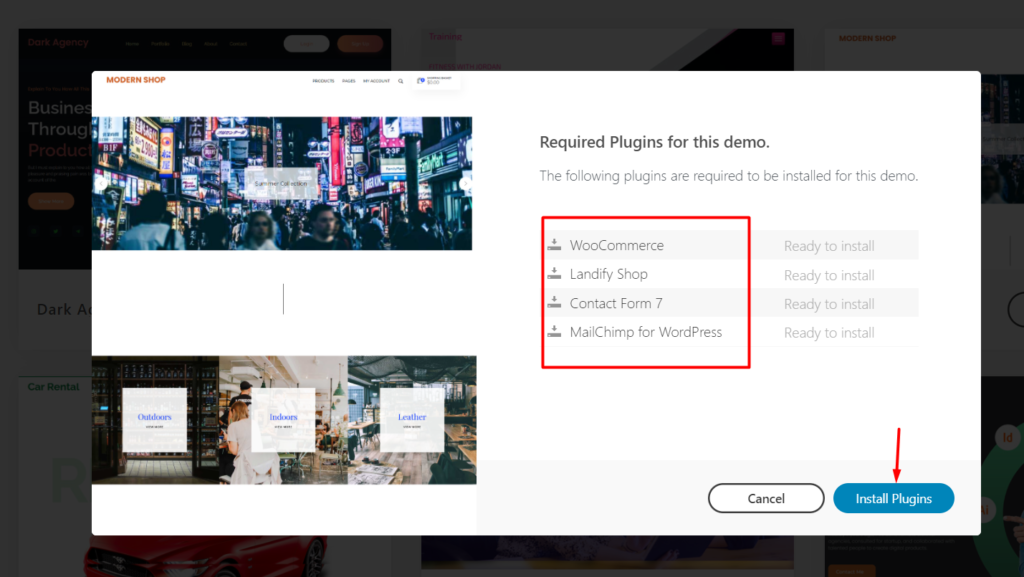 In the next step, you need to choose what you need to be imported. You can opt to choose the Complete pre-build Website or you can choose Selected Data Only like images, posts, menus e.t.c.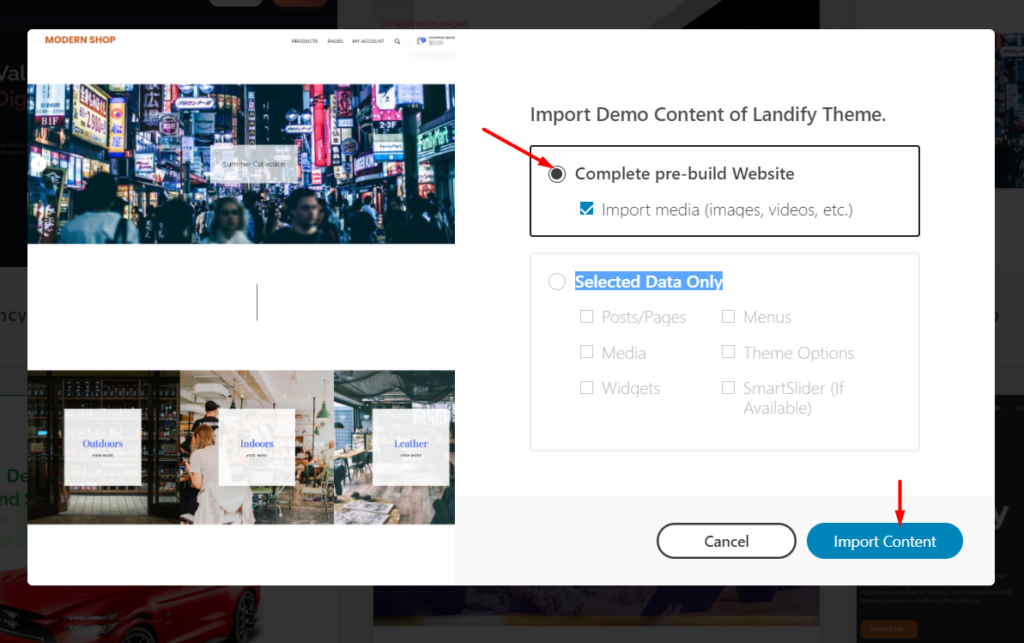 Based on the option you pick in the above steps, all the data chosen will be imported and it will show you the progress as it downloads all content.
Upon completion, it will indicate so in this popup screen. You can opt to preview it, customize it or simply close the popup to proceed.