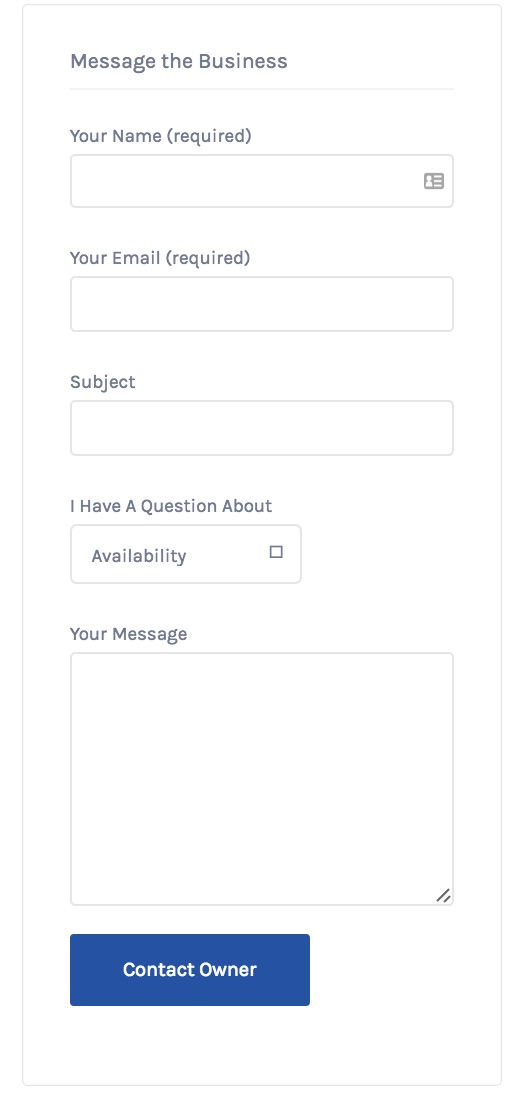 The "Message The Business" widget on the new Listify 1.4 demo is a text widget with a shortcode of the Contact form. To create one on your site, follow the steps below:
1

Find the shortcode of your contact form.
In our case, we use Contact Form 7 and the shortcode is visible by going to Contact > Contact Forms. Copy this shortcode. If you do not have a form, you must first create your form.


2

Add the shortcode to the Single Listings Sidebar.
Navigate to Appearance > Widgets > Single Listings Sidebar. Add the default Text Widget into the Single Listing: Sidebar and paste the shortcode from step 1 into the text widget. Add a title, and click Save.
Things to remember:
In order for the form to properly send messages to your listing owner, you have to make sure your forms are correctly setup to be used by Listify.
You can add/remove fields as you please as long as your form editor allows you to.