Listify comes with 4 different built in locations to display menus. If you've imported the demo content, then you will have 4 menus already created for you. To setup your website fully, you need to assign these menus to their appropriate locations.
To assign the menus, go to Appearance ▸ Menus ▸ Manage Locations.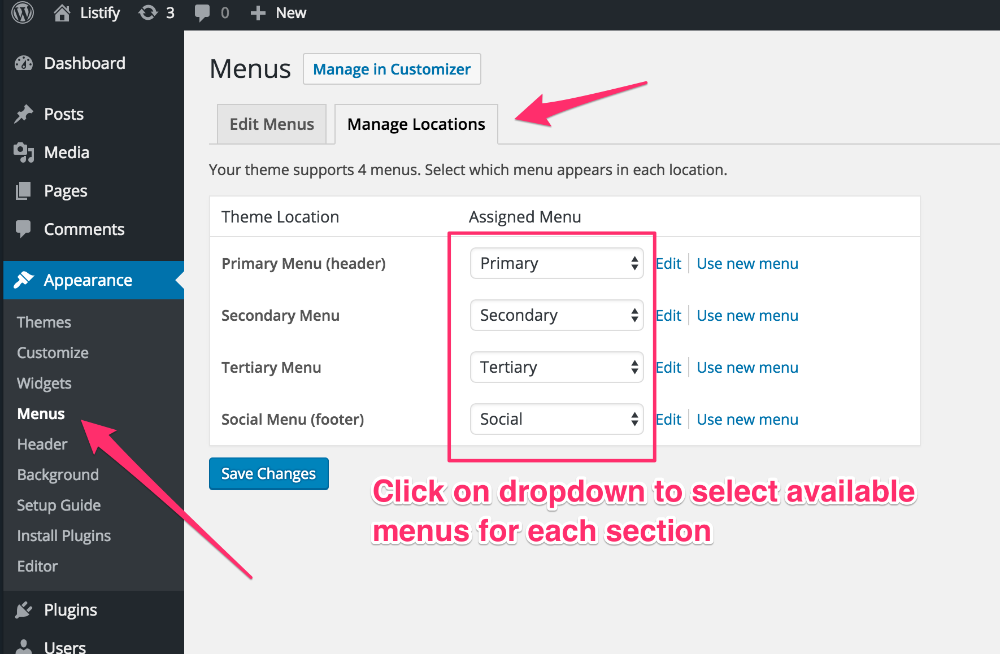 Here you'll see the different menu locations and can assign the available menus.