In some cases, Locations within listings may appear as formatted within listing pages. This depends on the address format that you have specified within the Appearance>Customize>Listings>Labels and Behavior>Address Format.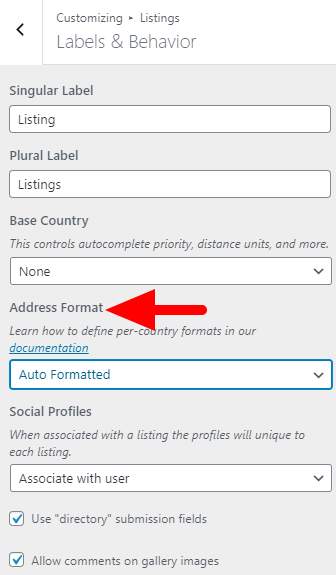 If you set the format to " Auto Formatted", then the address will be formatted as per the formats provided by WooCommerce to format an address based on the input country.
As for the selection " none", then this means that the address filled in will not be formatted and hence will be rendered as it was filled in.
The selection also provides a " coordinates" selection. This option when selected will render the co-ordinates of the listing location instead of the location value filled in.