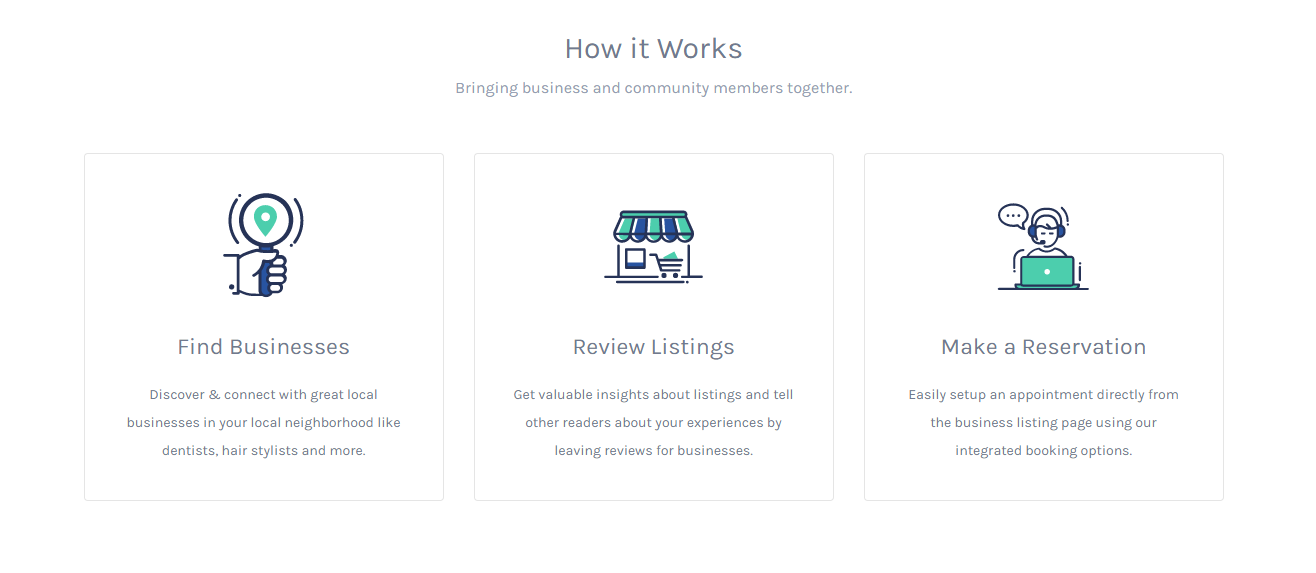 Overview
Widget Area: Homepage
Intended Purpose: Display columns of "Features" your website includes. Each item includes a title, image, and descriptive text.
Settings
Title (optional)
The title of the widget. Shown above the listings.
Description (optional)
The subtext or subtitle text that shows below the widget title.
Text Align
The Setting determines how the text is displayed horizontally within the Feature. Text can be Aligned to the Left, Right, or Center of the Feature.
Adding a Feature
To add a feature, simply click "Add Feature" once the widget has been added. You will be presented with the following options:
Title
The title for this feature item
Choose an Image
Upload an image that will be displayed at the top of the feature. Upload the image at double the size you want it to appear as it will automatically be adjusted to account for retina displays.
Description
The description or content for this feature item.