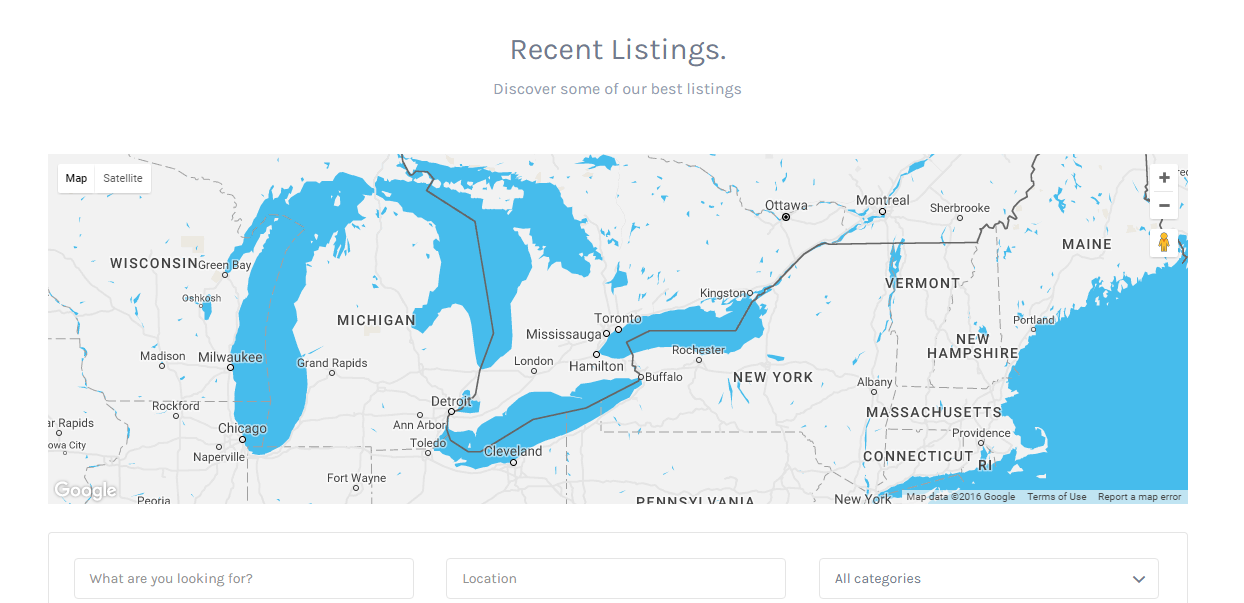 Overview
Widget Area: Homepage
Intended Purpose: Display the map with listings plotted and optionally display the grid/list of listings below.
Settings
Title (optional)
The title of the widget. Shown above the listings.
Description (optional)
The subtext or subtitle text that shows below the widget title.
Display results
If checked only listings results will be displayed below the map in a grid or list.
Number of listings per page
If "Display results" is checked this controls how the result pagination is formed.