There is less need for page builder plugins when using any of our themes.
We use widgets in our themes to build pages, for example, the home page, listing pages are controlled by custom widget areas and design elements can be arranged in any way you wish. This replaces the need for Visual Page Builder plugins.
There are many different designed widgets to make up a different design on the home page, listing pages, and blog pages.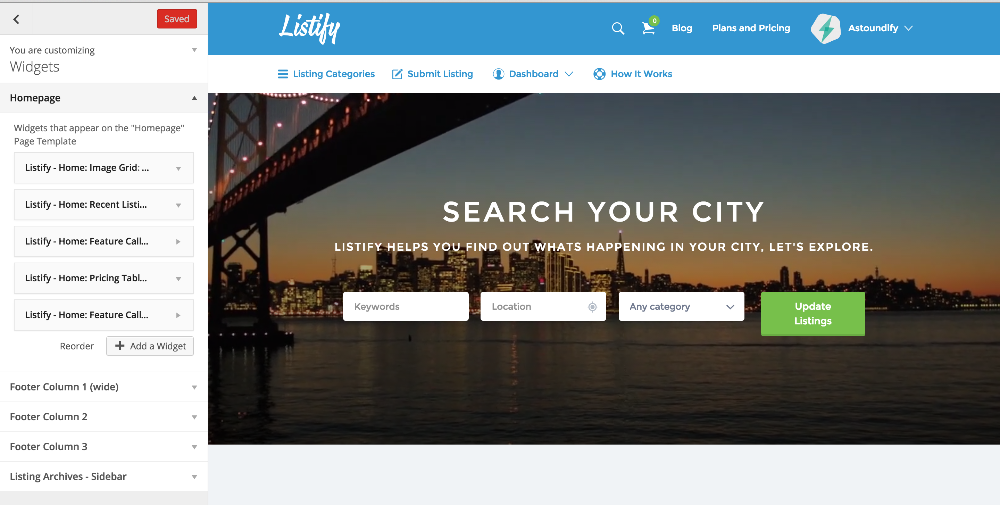 More details here on widgets that can be used: http://listify.astoundify.com/category/199-widgets