Using the WP Job Manager – Claim Listing plugin you can charge a listing owner a fee to claim their listing.
You can either charge a one time fee or when using the WooCommerce Subscriptions plugin they can be enrolled into a subscription plan. As soon as payment has been made the site admin will be able to see incoming "Claims" on a new admin screen found under " Listings > Claims". There the site admin can either set the status of the claim to the following statuses, Approved, Pending, Verifying or Declined.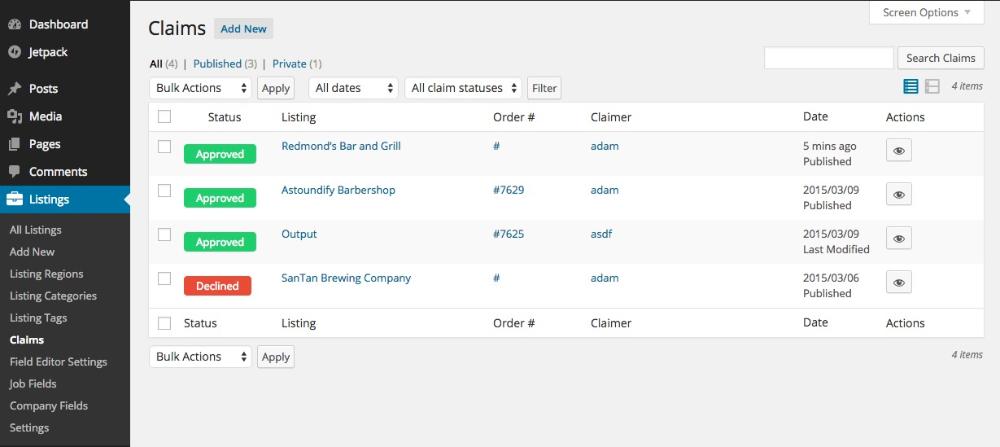 There are a number of settings inside of the settings panel once the plugin is activated. These settings can be found within " Listings > Settings > Claim Listing"
1

You can allow listing owners to be charged a fee or if the option of " Paid or Free" is unticked they will not be charged a fee to claim a listing.

2

You can select the pricing package that the listing owner is charged when they click the " Claim Listing" button, this uses the same packages you would have created using the Listing Payments plugin. Select the package using the "Product" option dropdown.

3

When a claim is entered into the system you can choose the current status. You can select the following statuses from the " Check Order On" dropdown, Processing, On Hold, Cancelled, Refunded, Failed, or Completed" Once a claim is marked as "Completed" the listing will be considered claimed and verified.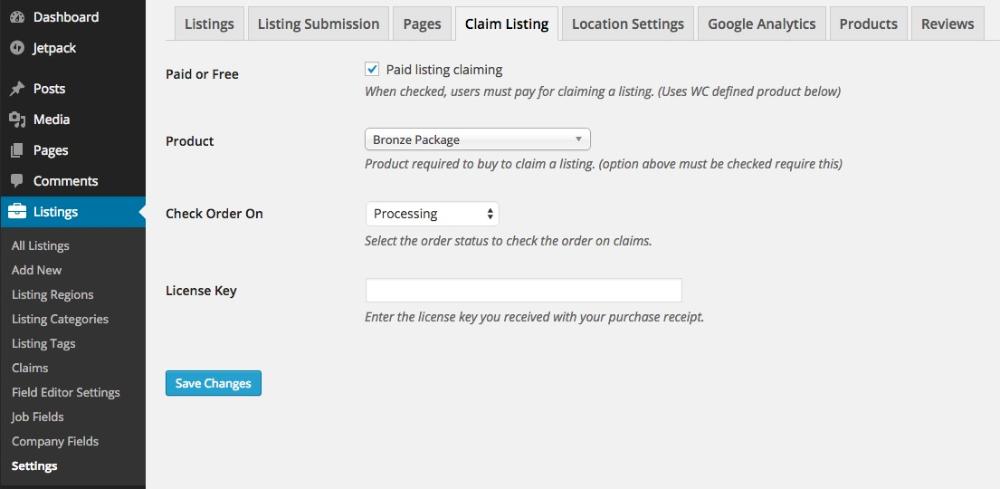 ---
Further Reading: