If you would like to increase how many listings show on the map and your search page results you can increase the number in the listings settings area.
1

Navigate to Listings > Settings and under the "Listings" tab increase the default listings per page.

2

Increase the number that in the Listings Per Page text field, i.e. 500

3

Click "Save Changes".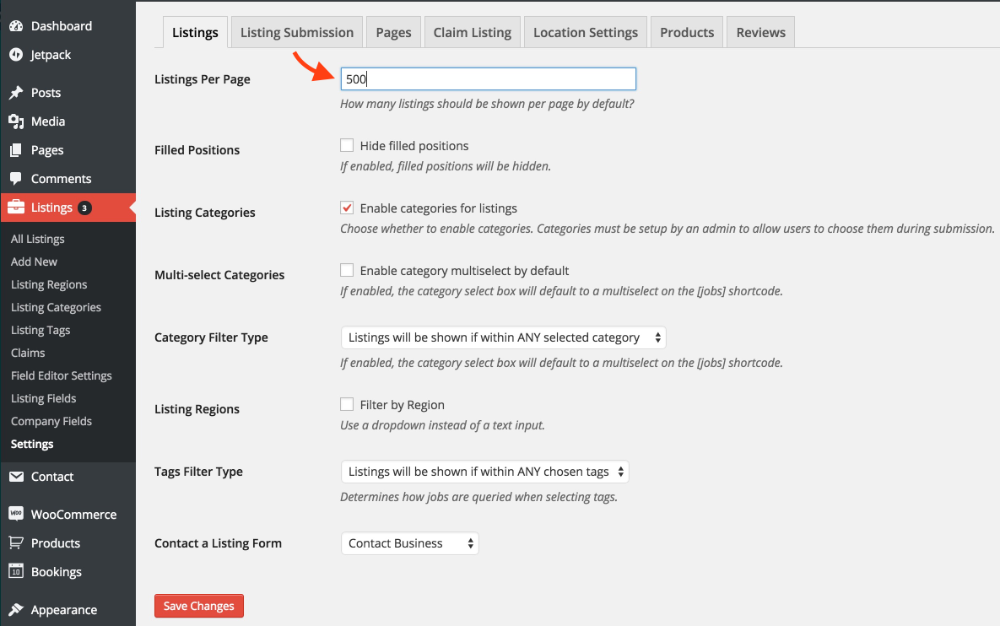 Using FacetWP
If you have the FacetWP plugin activated you need to visit Settings → FacetWP → Templates and add a posts_per_page argument to the Listings template Query Arguments.