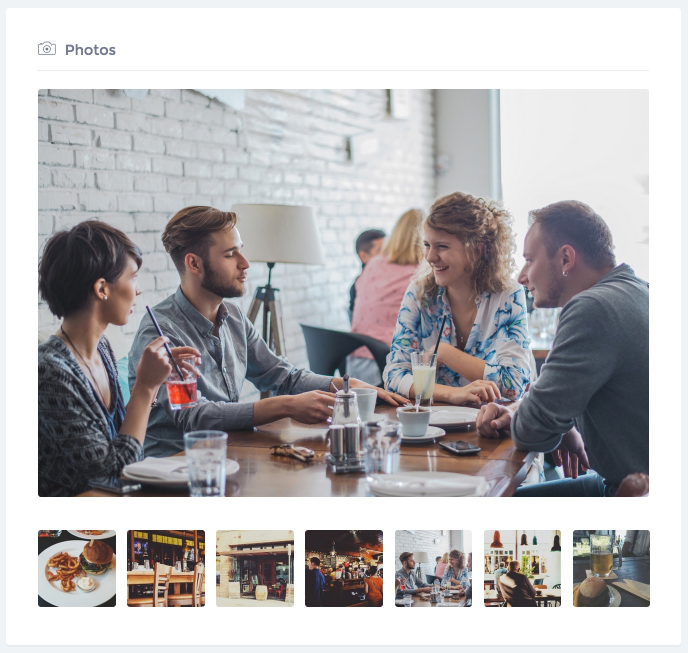 Overview
Widget Area: Single Listing: Main Content
Intended Purpose: Output an image gallery sof the items attached to the listing.
Settings
Title (optional)
The title of the widget.
Icon (optional)
The accompanying icon next to the title. Choose icon class from ionicons.com.
Number to show
How many thumbnails to show on the image gallery slider.