There are a number of things that you would need check in order to avoid this:

1. Ensure that you have setup your Listings Page properly
For a proper setup of the listing page we recommend first installing the Classic Editor plugin.This will disable the Gutenberg editor throughout the site. you will need to carry out the following:
Navigate to Pages>Add New and create a new page, name it "LIstings"
Set the "Listings" page template on the page attributes section and add the [jobs] shortcode to it

Please note that you need to add the Shortcode on the "Text" section and that there is no other content surrounding the Shortcode
Save your Changes and you can now disable the Classic Editor plugin
Navigate to your dashboard under the Wp Admin>Listings>Settings>Pages and set the "Listings" page you created as your "Listings page"

Save Your Changes.


2. Permalinks Updating


It is quite vital to have your permalinks updated in order for the results to be displayed, especially if you have altered the default listing label within the Appearance>Customize>Listings>Labels and Behavior section.

You will need to update your permalinks from the Settings>Permalinks section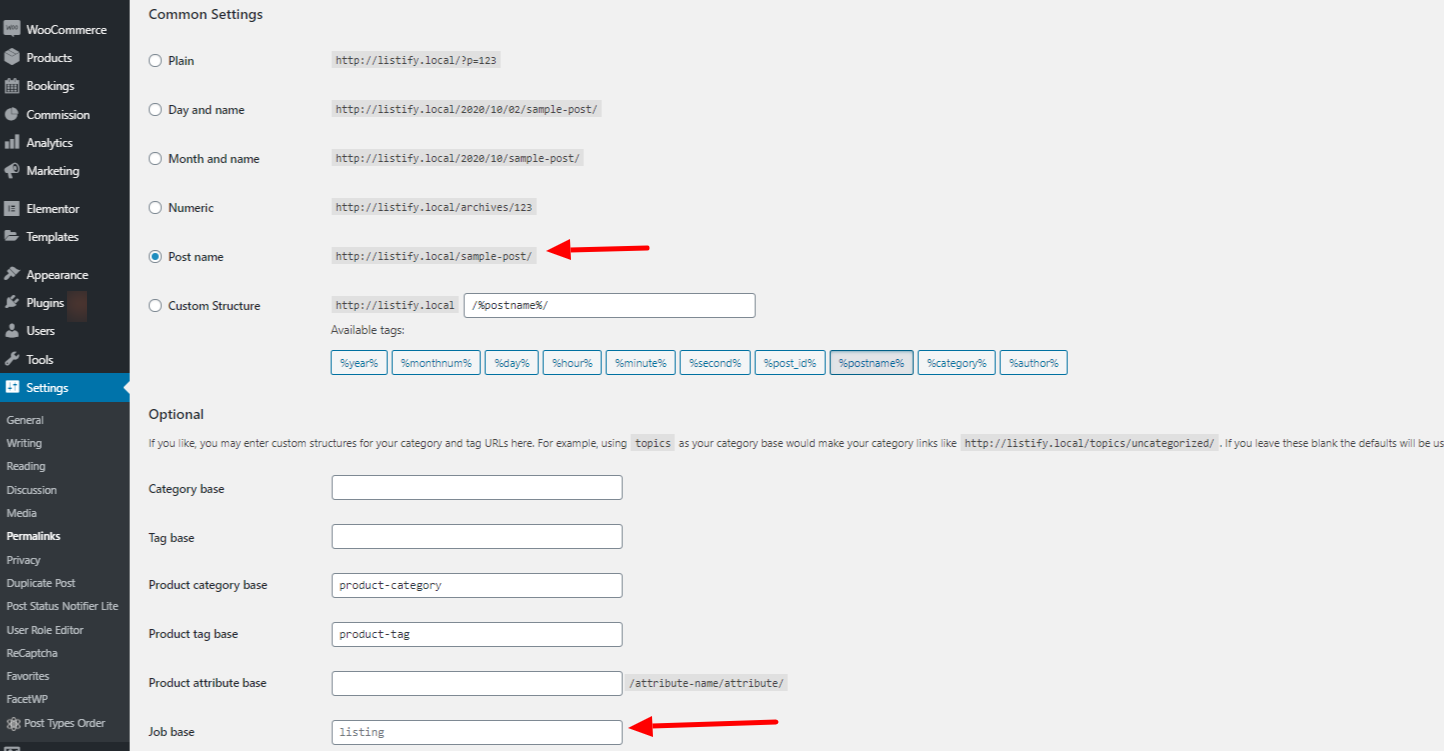 Ensure that you set the permalink to "Post name" as well as the base tag matches that within the listing label section.