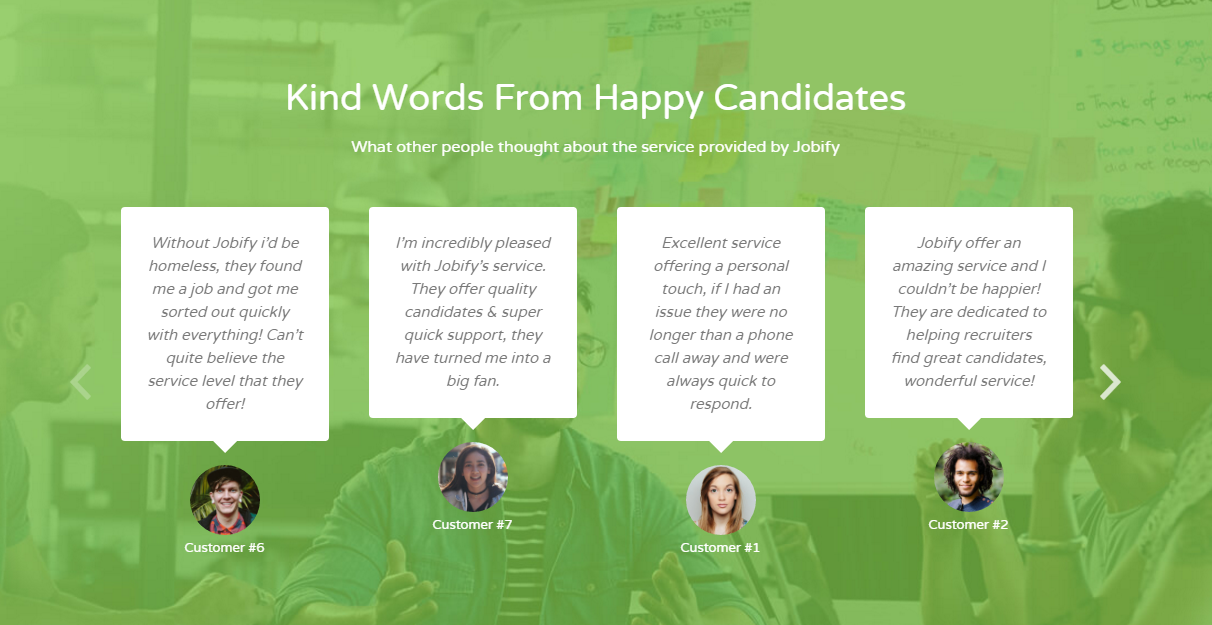 Overview
Widget Area: Homepage
Intended Purpose: Display a slider of testimonials by individual customers.
Settings
Title
Add the title of the widget you want to be displayed on the front end. Text above the description (if
Description
Short description of the blog posts to be displayed. The text between the post grid and the title.
Number of testimonials
The total number of blog posts you would like to display.
Background Color
The background Color of the Widget.
Background Image
An image to display behind the slider of testimonials.
Tip: Assign Testimonials to Categories
In order for Testimonials to appear in the slider you must first assign them to a Testimonial Category named Individual. This category name must be exact and should not be translated.