To change the configuration of the plugin simply visit Companies ▸ Settings.
Company Listings
This involves all settings within the listing page such as the number of companies per page, setting up categories and skills during job submission
(Note: categories are set up by admins for users to choose while skills can be added by users. ).
Among this option you can also enable company upload to insert files within their profile under Company Upload option.
Under Company name dropdown you can enable it to display only the self companies.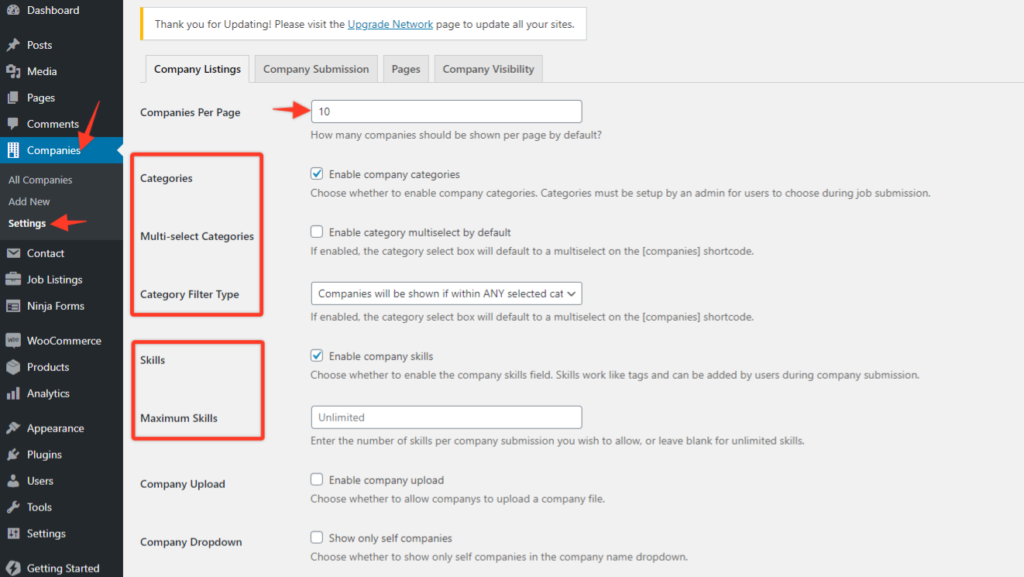 Company Submission
This section includes settings that involves user accounts during company submission.
With Account Required enabled, users, submitting listings need to have an account.
Users submitting a company will be able to create an account with the Account Creation option enabled.
Account Username and Role lets users generate a username from their email and you can choose a role for the new user.
Account approval from admin can also be set and also configure email notifications of the admin upon the company submission.
You can also limit the number of listings submissions for users.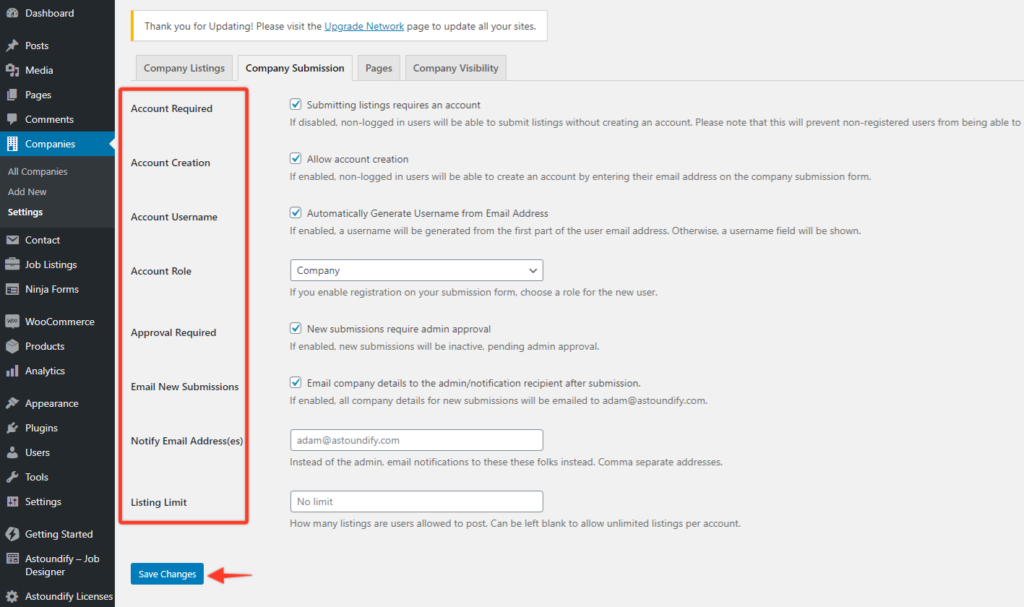 Pages
This section will enable you to select designated pages for submission, dashboard, listings, and directory.
Company Visibility
Under this section, you can set visibility options for various capabilities such as View Company Name, View Company, Browse Company, and Contact Details capability.