This is a common issue whereby users are not able to find the map locator while submitting their listing.
For this feature to be enabled, you do require the Extended Location plugin installed and activated.
Then follow these steps:
Go to Listings > Settings and access the Location tab.
Ensure that you enable the "Display Map" option.
Enter the default location you would like to show on your listing submission page e.g: Chicago, IL, USA.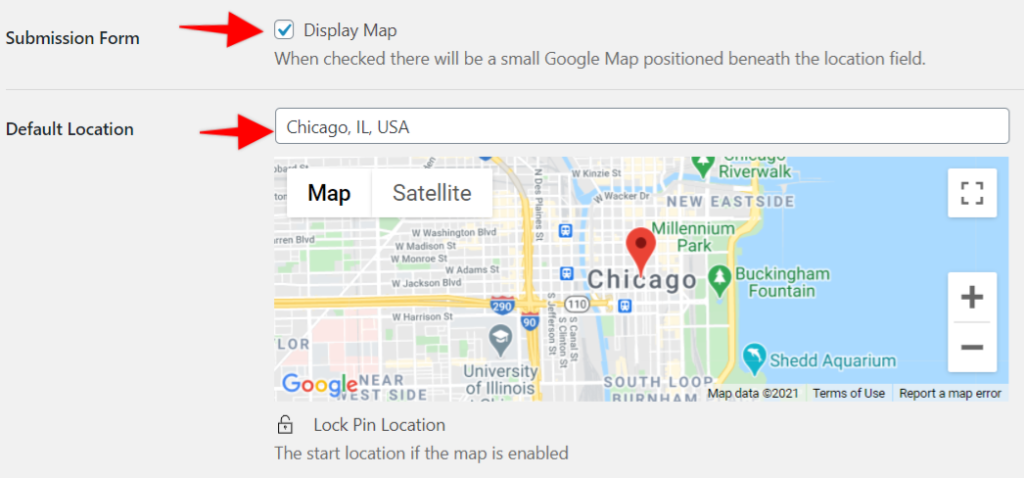 Next you need to ensure that the listing submission page is defined under your settings.
Therefore go to Listings > Settings and access the Pages tab, then under Submit Listing Form Page select the page you have set for your listing submission. By default, it is the "Add your Listing" page if you have imported the demo.
To see if the changes here do reflect on your frontend, go to your listing page and you should see the map option as shown below.